PROMISE VTrak

Developed to meet the needs of enterprises using mission critical and creative applications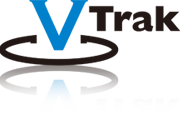 The PROMISE VTrak E-Class RAID subsystem is a High Availability RAID solution developed to meet the needs of enterprises using mission critical and creative applications. Enterprise customers that require the highest levels of performance and availability can choose from our VTrak storage subsystems which offer either complete end to end SAS based RAID and JBOD solutions for DAS connectivity or a Fiber Channel based solution for SAN based storage.
The VTrak E-Class supports Active-Active, dual-controller and fail-over capabilities, which assures enterprise users a "no single point of failure" storage environment.
Moreover, the VTrak E-Class truly shines in video environments by delivering consistent low latency performance without frame dropping. When used in film and video postproduction, users can scale performance and capacity to support large scale, uncompressed HD workflows.
Our Products: